Five UTM engineering & technology fields ranked in the top 100 in the world
March 8, 2017 by Office of Corporate Affairs
JOHOR BAHRU, 8 March 2017 – Universiti Teknologi Malaysia (UTM) has continued to improve in the 2017 QS World Ranking by Faculty when five of its engineering and technology fields were listed in the top 100 in the world.
The fields are of Chemical Engineering, Electrical & Electronic Engineering, Mechanical Engineering,  Civil & Structural Engineering, and Computer Science & Info Systems.
The field of Architecture / Built Environment also ranked in top 100 in the world.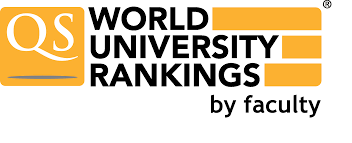 In the latest rankings released today, UTM's rank in the field of engineering and technology improved from 100 in 2016 to 90 in 2017.
While the field of Social Sciences and Management increased from 211 in 2016 to 204 in 2017 and the Arts and Humanities rose from the position of 372 in 2016 to 296 in 2017.
For the first time the field of Natural Sciences ranked number 378 among the 400 best in the world.
Meanwhile, all UTM's engineering and technology subjects namely Mechanical Engineering, Civil, Electrical, Chemical and Architecture were listed in the top 100 in the world by QS World Rankings by Subject 2017.
The Mechanical Engineering, Civil Engineering and Computer Science subjects are three new subjects listed in the latest world top 100 for 2017, while Electrical Engineering, Chemical Engineering and Architecture subjects maintained their positions in the top 100 since 2016.
In the latest rankings, four more subjects such as Environmental Sciences and Materials Sciences improved from the 151-200 group in 2016 to 101-150 group in 2017, Education from the 201-250 in 2016 increased to 151-200 in 2017 and Chemistry in the position of 251-300 in 2016 rose to 151-250 in 2017.
This means seven subjects have risen to a higher level in 2017 than in 2016.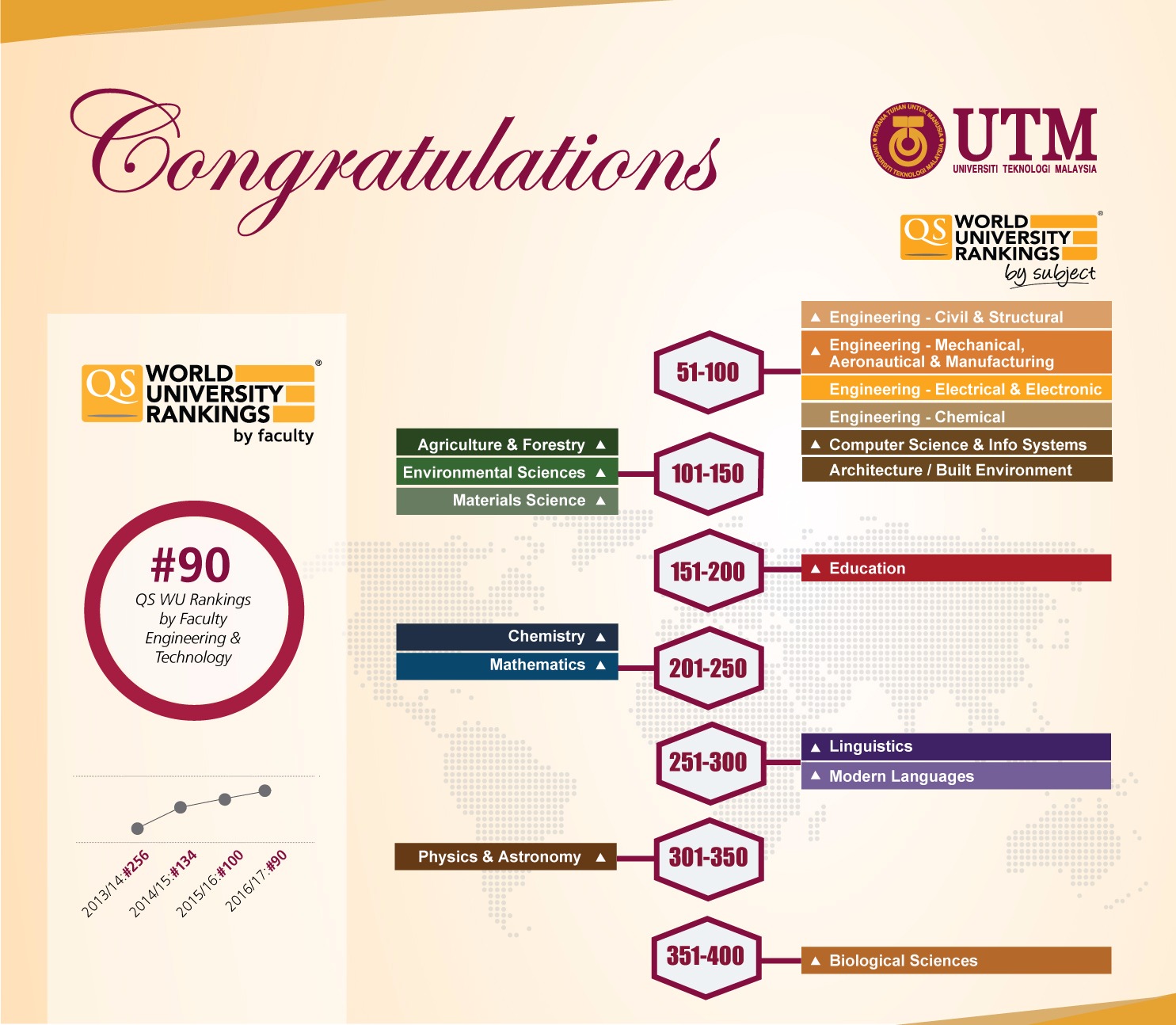 This year, four new subjects, Biological Sciences, Agriculture and Forestry, Linguistics as well as Modern Languages, have been listed in the QS World Rankings by Subject 2017.
Overall 16 subjects offered by UTM have been listed in the top 400 in the world compared to 12 in 2016.
The increase was contributed by the favourable terms of the scores for all indicators, especially academic reputation and citation, to make UTM among the best university in engineering and technology in the country.
The latest success was in line with the UTM Global Plan to transform UTM to become one of the world's top 50 universities in the field of engineering and technology in 2020.
The UTM Global Plan 2012-2020 aims to place UTM as a leading university that is known internationally in terms of scientific contribution, human capital development, innovation-based economy, impact on Malaysia and the region, prominence at the international level as well as becoming a brand to be reckoned with.
---
Potential research collaboration between UTM and Mitsubishi Heavy Industries
December 18, 2016 by admin
Johor Bahru, 18 Dec 2016 –  There is a lot of potential research collaboration between UTM Faculty of Mechanical Engineering researchers and Mitsubishi Heavy Industries Research and Innovation Centre staff led by Dr Sumiu Uchida, together with Imperial College London researcher Prof Ricardo Martinez-Botas, a close partner of the UTM Low Carbon Transport (Locartic) Group.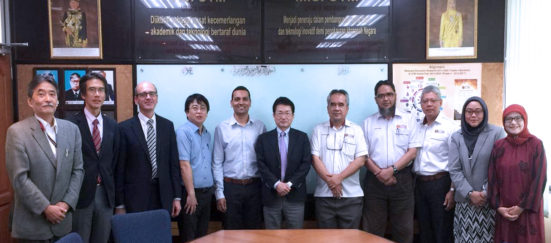 Prominent researchers from Faculty of Mechanical Engineering, Prof Nasir Tamin, Prof Nazri and the Dean, Prof Noordin Yusoff shared the strengths of the faculty in various aspects of Simulation Technology, Maintenance, Validation Models, Efficient Models for Industry in various fields of Materials Development and Characterization, Mechanics of Materials and Structures, Mechanics of Fluid and Heat Transfer, Indoor Air Quality and Conditioning, Plasma, Engineering Design, Technical Knowhow, Control and Automation, Industrial and Advanced Manufacturing. The research infrastructure of Research at Faculty of Mechanical Engineering was also shared.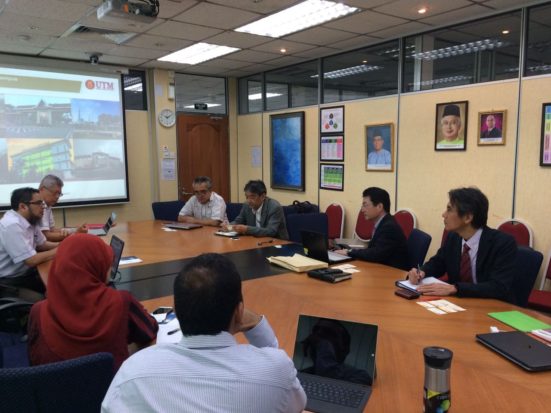 Prof Ricardo Martinez-Botas insists that there exists a lot of potential for more research to be done on Thermal Recovery System to enhance Energy Efficiency and low level high quality research for high quality outputs.
---
UTM-NIOSH to establish collaboration in occupational safety and health
November 21, 2016 by hafizan_hek
JOHOR BAHRU, 15 November 2016 – A Memorandum of Understanding (MoU) was signed between Universiti Teknologi Malaysia (UTM) dan National Institute of Occupational Safety and Health (NIOSH) to establish collaboration in the areas of occupational safety and health through various programmes.
The MoU was signed by Hj Zahrim Osman the NIOSH Executive Director and Deputy Vice Chancellor (Development), and Prof. Dr. Azlan Abdul Rahman on behalf of UTM, at PERSADA Johor in conjunction with the 4th Scientific Conference on Occupational Safety and Health (Sci COSH) 2016.
Upon the signature of this MoU, both parties have agreed to collaborate in various aspects such as staff capacity building, exchange of research information, facilities and technical equipment sharing, product development, promotion and information dissemination and educational and training programmes.
Besides collaborating in the field of research and development, both sides also have come to agreement that expenses incurred in any activities pursuant to this MoU shall be mutually negotiated by both UTM and NIOSH prior to incurring such expense.
Also witnessing the signing of the MoU were the Dean of the Faculty of Mechanical Engineering (FKM), Prof. Dr.Noordin Mohd Yusof and General Manager for Consultation, Research and Development (CRD) for NIOSH, Fadzil Osman.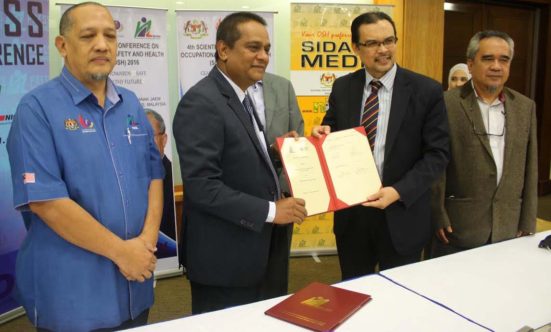 Haji Zahrim Osman (second left) holding the MoU document with Prof. Dr. Azlan Abdul Rahman (second right) after the signing ceremony of UTM-NIOSH collaboration pact at PERSADA Johor.