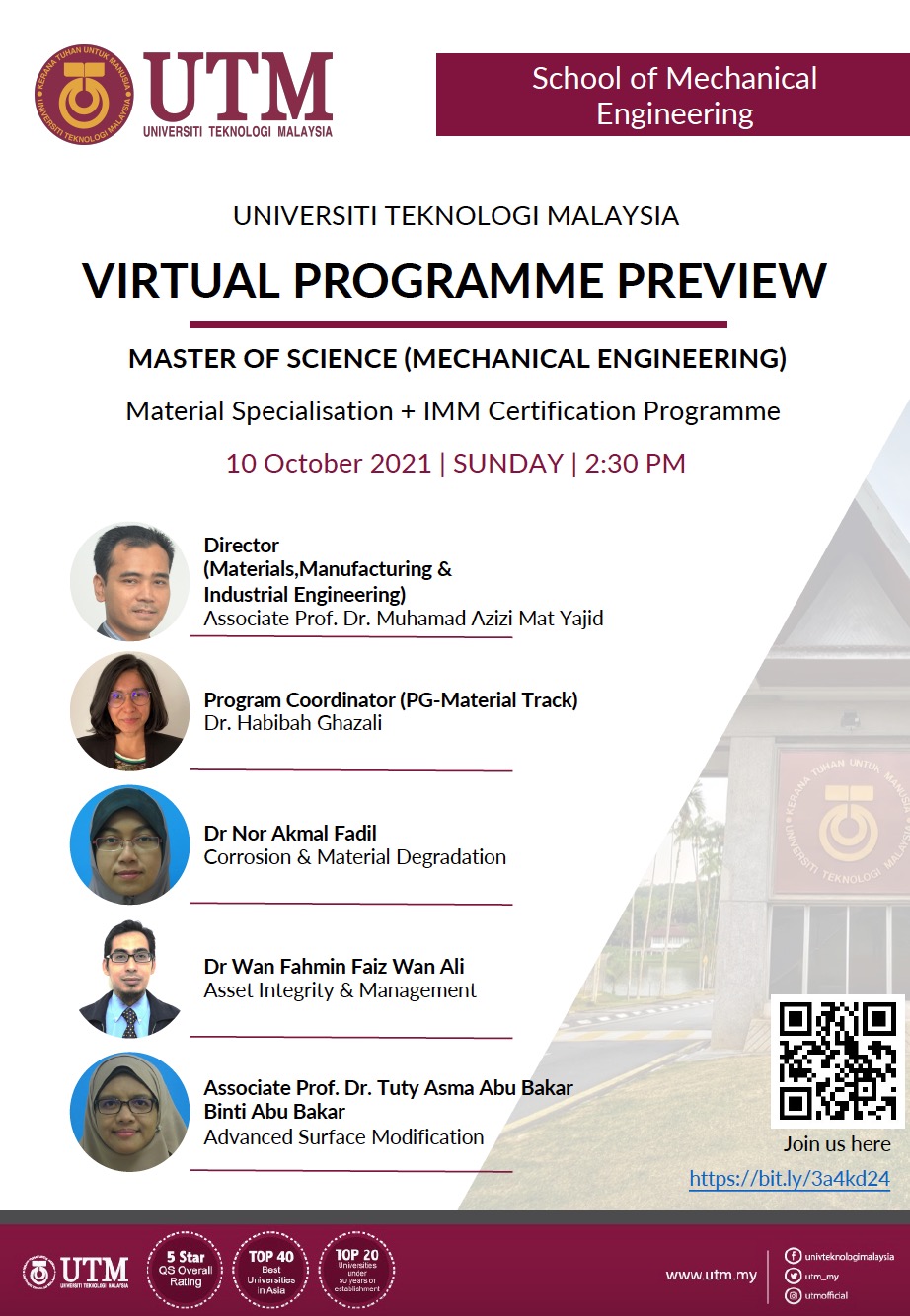 Assalamualaikum w.b.t / Salam Sejahtera,
Yg. Bhg. Prof. / Datuk / Dato' / Dr. / Saudara / i,
Good Day,
We are delighted to extend a very warm invitation to join our Virtual Programme Preview for Master of Science – Mechanical Engineering (Material Specialisation) with the following details :
Date : 10 October 2021 (Sunday)
Time : 2.30 pm
Medium : WEBEX (Link: https://bit.ly/3a4kd24)
During this virtual preview event, we will be introducing our exciting new program, a master programme by taught course with Material Specialisation and a 2-in-1 Master's Degree incorporating IMM Certified Coating Inspector certification scheme.
RSVP here https://forms.gle/WhQzjX2wGWsxtHFn8
We hope to see you there!
Thank You