Master of Science (Aeronautical Engineering)
Programme Specifications
Master of Science (Aeronautical Engineering) programme offers a broad and diverse subject that derives its breadth from the need to enhance knowledge and skills relevant to aeronautical engineering applications. Throughout the period of study, students may improve the knowledge related to aircraft aerodynamics, structures, avionics, dynamics & control and jet propulsion. Students may also expose to helicopter aerodynamics, system & performance, gas turbine, rocket technology and fuel & propellant. The versatility of this program allows students a variety of career options. This programme is offered either on a full-time or part-time basis. The fulltime programme is offered only at the UTM Main Campus in Johor Bahru while the part-time programme is offered at various learning centres throughout Malaysia. The normal full-time program can be completed in a minimum of one year, i.e. two long semesters and one short semester. The maximum period for the completion of this programme is eight normal semesters (nominally 4 years). The full time student is allowed to take a maximum of 20 credits in a normal semester and 10 credits in a short semester. The part time student is allowed to take a maximum of 12 credits in a normal semester and 6 credits in a short semester. Assessment is based on coursework and final examinations given throughout the semester
General Information
1. Awarding Institution

Universiti Teknologi Malaysia

2. Teaching Institution

Universiti Teknologi Malaysia

3. Programme Name

Master of Science (Aeronautical Engineering)

4. Final Award

Master of Science (Aeronautical

Engineering)

5. Programme Code

MKMK

6. Professional or Statutory Body of

Accreditation

Malaysian Qualification Agency, MQA

7. Language(s) of Instruction

English

8. Mode of Study

Conventional

9. Mode of operation

Self-governing

10. Study Scheme (Full Time/Part Time)

Full Time / Part Time

11. Study Duration

Minimum : 1 year

Maximum : 4 years

Type of

No. of Semesters

No of Weeks/Semester

Semester

Full

Time

Part

Time

Full

Time

Part

Time

Normal

8

8

14

14

Short

4

4

8

8
Programme Educational Objectives (PEO)
PEO1:
Graduates are able to apply the knowledge gained to identify, develop solution and solve problems related to aeronautical engineering in various situations, effectively and ethically.
PEO2:
Graduates are able to communicate and present ideas intellectually and effectively.
PEO3:
Graduates are able to conduct research, manage and publish information and continue life-long learning
Programme Learning Objectives (PLO)
PLO1:
Demonstrate advanced knowledge and capabilities to further develop or use these for new situations in aeronautical engineering.
PLO2:
Demonstrate research skills in appraising available information and research evidence, and applying them in aeronautical engineering contexts
PLO3:
Apply critical thinking and problem solving skills in addressing aeronautical engineering problems utilizing relevant tools and techniques.
PLO4:
Perform research on aeronautical engineering problems professionally, ethically and responsibly.
PLO5:
Communicate technical knowledge and ideas effectively in written and oral forms.
PLO6:
Adopt the latest relevant knowledge and technologies through life-long learning.
Admission Requirement
The normal requirement for admission to the programme ia a four-year bachelor degree recognized by the university in either engineering or sciences.  The minimum overall grade point average for the admission can be access:-
Malaysia student (

https://admission.utm.my/malaysian-postgraduate-study/

)

International student (

https://admission.utm.my/international-postgraduate-study/

)
Students applying for admission with a degree neither engineering or sciences, such as Bachelor of Technology or National Higher Diploma or Advanced Diploma or equivalent can enroll pre-master programme before joining the master programme.
Programme Informations
Tuition Fees
Further Information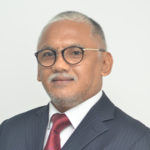 Name : Prof. Ir. Dr. Pakharuddin Mohd Samin
Position: Director (Aeronautics, Automotive & Ocean Engineering)
Office: 07-5557043
Email: pakhar@utm.my